TREATMENTS & SERVICES
Rejuvenate Therapy,
47 High Street South,
Dunstable, Beds. LU6 3RZ
Before any of the following treatments, a consultation must take place. This is to get an idea of your general activity levels, your lifestyle, any previous injury, illness or conditions and the reason for treatment. Please be aware that any contraindications that are not regulated with medication or are a cause for concern may delay treatment until your GP has given permission for treatment.
Some conditions may mean that treatment cannot take place. It is highly important that you are as up to date with your health and are as truthful as possible throughout your consultation.
Contraindications include high/low blood pressure, epilepsy, heart conditions, any active cancers/tumours, diabetes, infectious skin conditions, allergies & early pregnancy.
Please call 07921286758 to discuss treatment


I went to see Viki for the very first time today and not only did she manage to schedule me in at such short notice… but I can honestly say it was the BEST back massage I have ever had!   ☆☆☆☆☆

I am a busy and active Personal Trainer and I can honestly say, without my regular massage, I would not be able to train sometimes 18 hours each week. I even travel 40 minutes to see Viki. She is the best!   ☆☆☆☆☆

Very professional and helpful. Thank you for the treatment.   ☆☆☆☆☆

Definitely know what they are doing, I feel much better. Thanks.   ☆☆☆☆☆

Can't recommend Viki & her team enough, top class treatment. Regular massages with Viki or one of her team has kept me functional and able to carry out & maintain my participation in sporting activities.   ☆☆☆☆☆

Very friendly once I varied my treatment days; one on Thur one on the following Mon either side of the weekend; I've reduced my neck and shoulder tension so I no longer get bad headaches.   ☆☆☆☆☆

Exceptional service and professionalism. Highly recommend for a sports massage.   ☆☆☆☆☆

Highly professional, friendly sports massage in a relaxing, calm environment.   ☆☆☆☆☆

On behalf of Gary Wright – Husband hasn't got gmail so writing on his behalf he had an excellent service on his first visit and would highly recommend and he is most certainly going back for a Deep Tissue and Sports massage.   ☆☆☆☆☆

I have been going to Rejuvanate for a year now and the staff are very professional and accommodating. I would highly recommend them to anybody.   ☆☆☆☆☆
Because all treatments at Rejuvenate Therapy are based on individual needs of the client, prices are determined by treatment length rather than content of the session. This enables the client to mix and match techniques and areas to gain the most from their time at Rejuvenate Therapy.
30 mins
£30 – Viki
£25 – Abbie
45 mins
£40 – Viki
£35 – Abbie
60 mins
£50 – Viki
£45 – Abbie
75 mins
£60 – Viki
£55 – Abbie
90 mins
£70 – Viki
£65 – Abbie
120 mins
£100 – Viki
Gift Vouchers – Above cost +£2 postage/packing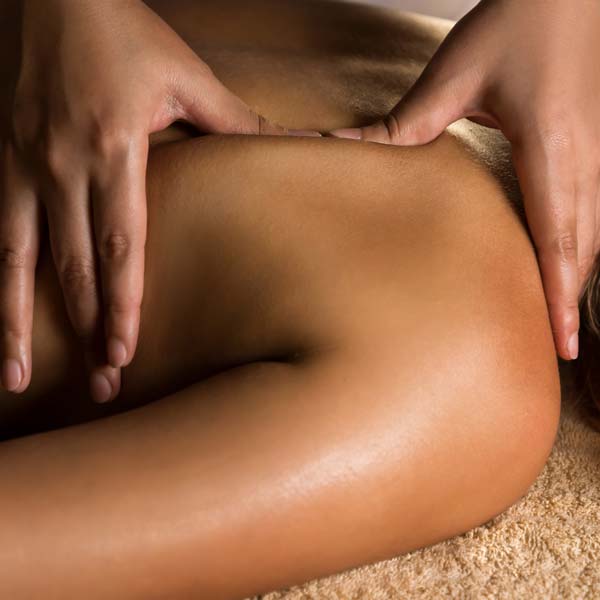 Perfect for chronic, long-term conditions and extended injury. Deep Tissue Massage is a deeper, more invigorating treatment that targets physical relaxation of the muscles; ideal for those suffering with areas of extreme tension and tightness, or if you would simply prefer a much deeper treatment. Music and low-level lighting is available to enhance your experience.
Full Body Massage

Full Legs, Glutes & Lower Back

Full Back, Neck & Shoulders

All treatments available in 45, 60, 90 & 120 minute sessions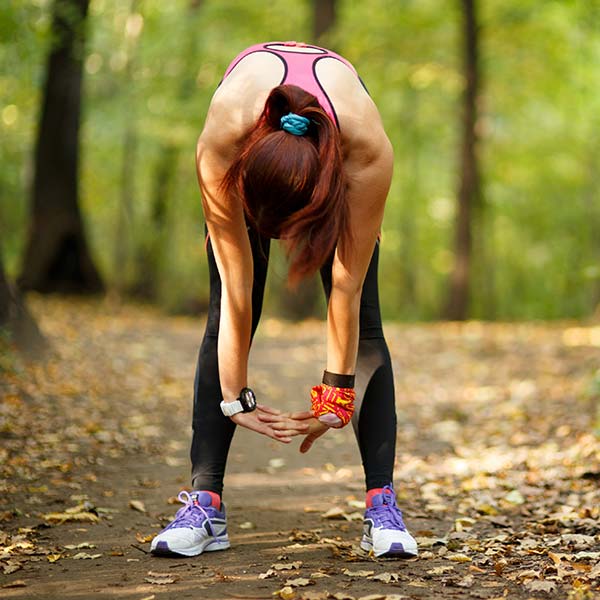 A deep treatment similar to deep tissue massage, but is ideal for sports players of all levels and exercise enthusiasts. Sports massage restores tone in the muscles, improves flexibility, range of movement, promotes healing of any muscles suffering injury by encouraging fresh blood and nutrients to problem areas, helps to break down scar tissue following injury to return the muscle to its best possible condition, maintains healthy muscle and removes any waste products that may have built up over time. Any athlete will benefit from Sports Massage and it is highly recommended to optimise performance.
Full Body (Available in 60, 90 or 120 minute sessions)

Calves, Hamstrings, Quads, Anterior Leg (Available in 30, 45, 60, 90 and 120 minute sessions)

Glutes, Back, Neck, Shoulders, Pectorals & Arms (Available in 45, 60, 90 & 120 minute sessions)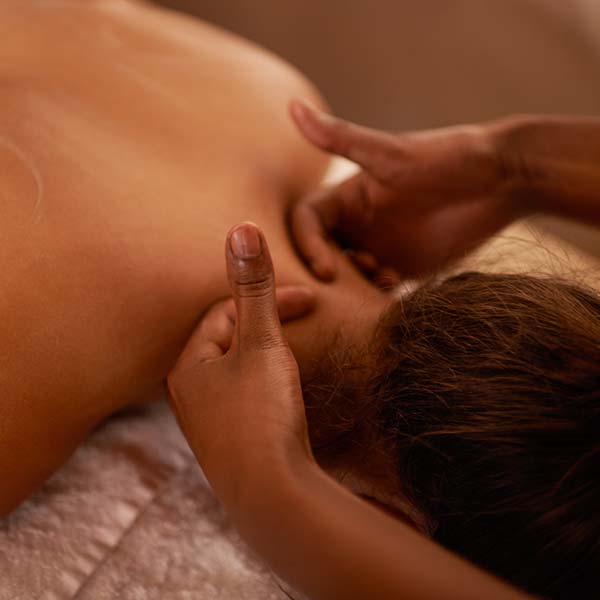 A thoroughly relaxing treatment that targets an increase in blood-flow, lymphatic drainage, mental relaxation and emotional release. Indulge yourself with low-level lighting, a perfect blend of music to optimise relaxation and an amazing infra-red heat lamp treatment for the ultimate experience.
Treated areas include arms, hands, legs, feet, décolletage, abdomen, back neck & shoulders, however requests for any areas to be excluded or to be focused on more during treatment is advisable to gain the most from your experience. Also, your own music may be brought along if you would prefer.
Full Body (60,90 & 120 minute treatments available)

Back, Neck & Shoulders (30, 45, 60 & 90 minute treatments)

Arms, Hands, Legs & Feet (30, 45 and 60 minute treatments)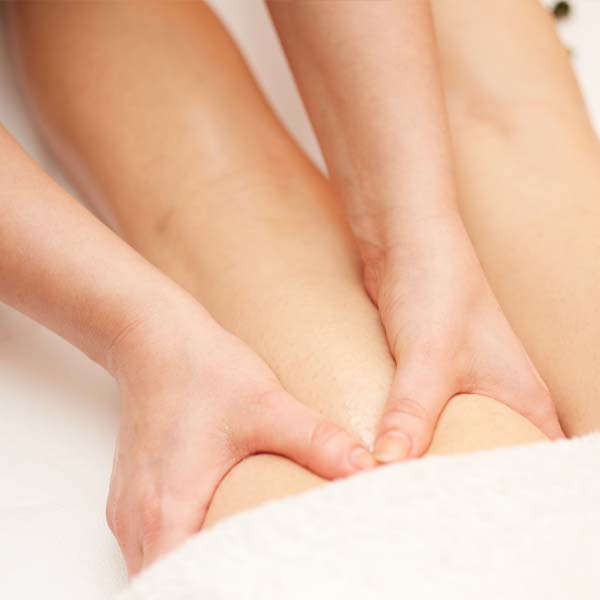 Lymph Drainage/Cellulite Reduction
Recommended in a block of 6 sessions to see real results, the treatment is a blend of upward stroking and pumping techniques to improve lymphatic drainage and also uses a variety of tapotement (or hacking) to encourage the breakdown and even distribution of fat cells that cause cellulite. After 6 sessions a remarkable improvement in the appearance of cellulite and also the firming property of the skin should be apparent. Coupled with advice to follow at home that can further improve problem areas, it is an ideal treatment to have before a special occasion or a holiday! A discount is applicable when booking 6 or more consecutive sessions!
Legs, Glutes, Hips & Thighs (available in 30, 45, 60 minute treatments)
Each client is welcome to bring along anything that will help them to relax; this includes incense burners, a selection of music to enjoy, pillows, cushions, oils (provided they are a pre-blended oil and not essential oils) and drinks (no alcohol please!). Of course if you are unsure of anything, please do not hesitate to call or text on 07921286758.
Please note: This is NOT a sexual service
Contact Rejuvenate Therapy on: 07921 286758
or please complete the form below.